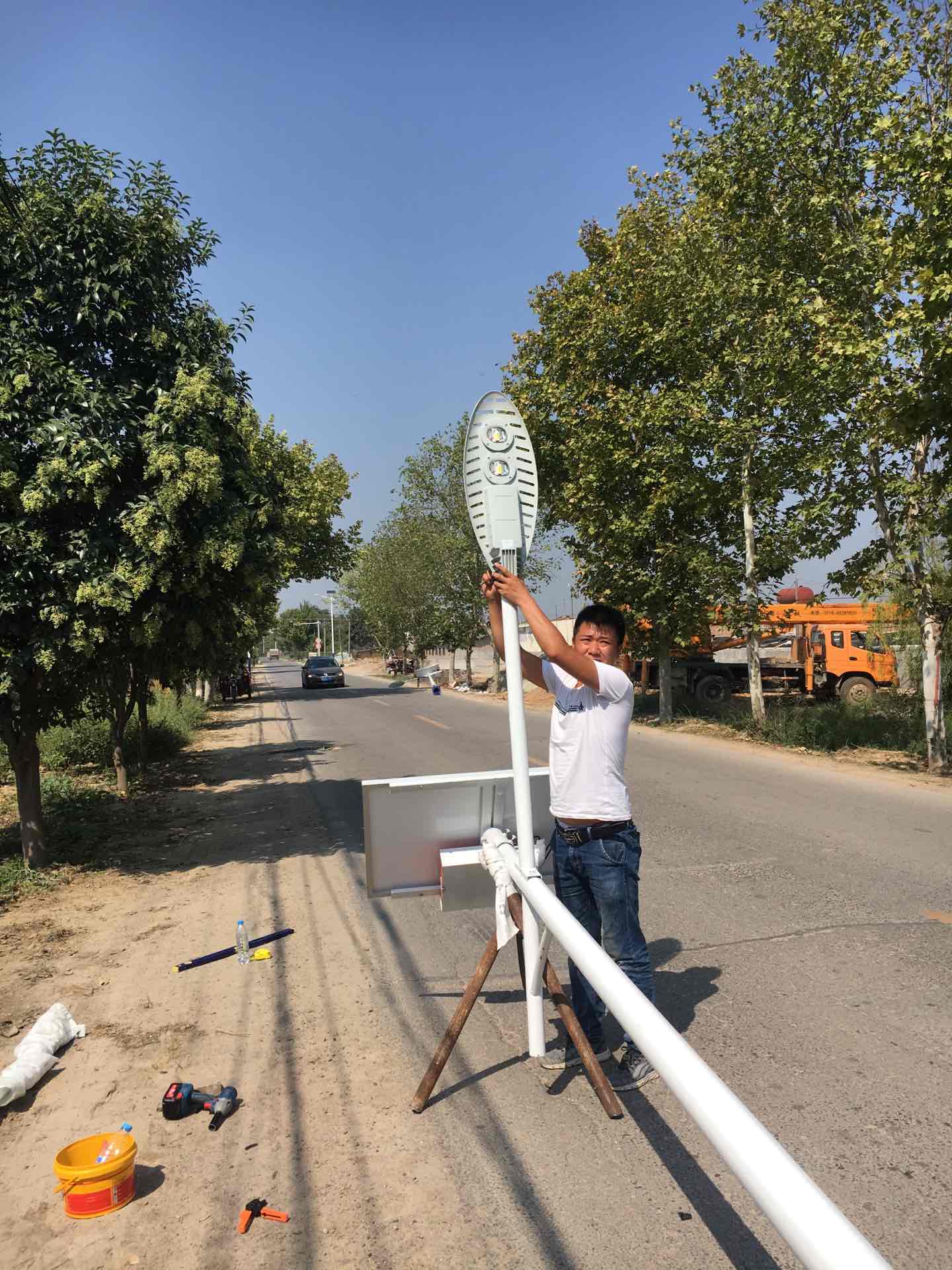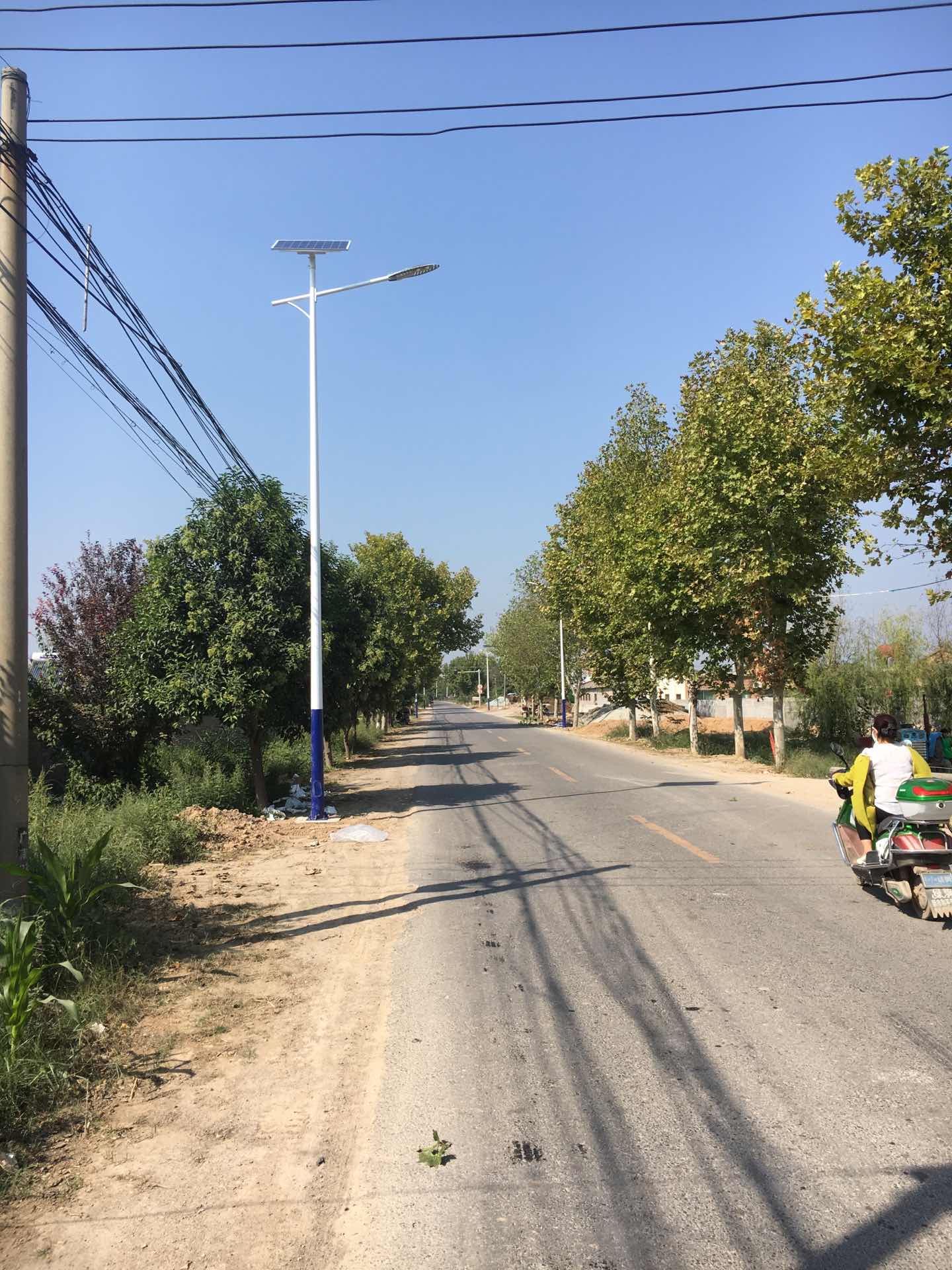 ●Product Features
Lamp: 40W LED lamp head material: overall high-purity aluminum reflector, lamp housing and heat sink, high-strength tempered glass cover, high-power integrated package LED light source. The high-power LED light source packaged by independent intellectual property rights can achieve high luminous efficiency of 150lm/W and low light decay, and no more than 10% in 5 years. The lamp housing is made of aluminum alloy die-casting, which can effectively dissipate heat, waterproof and dust. The surface of the luminaire is UV and corrosion resistant, and the overall luminaire meets the IP65 standard. The light source is closely connected with the heat sink, and the heat radiating fin of the heat sink and the air convectively dissipate heat, which fully guarantees the service life of the LED street lamp for 50,000 hours. Maintenance costs are extremely low. Green, environmentally friendly, non-polluting, free of lead, mercury and other pollution elements; to achieve true green environmental protection and energy-saving lighting.
Control system: lithium battery (450WH) controller integrated machine (6-8 hours lighting, can work continuously 4-5 rainy days), solar street light lithium battery intelligent storage and control system uses high reliability lithium iron phosphate battery and ternary As an energy storage unit, lithium battery has extremely high energy density, long cycle life of 8-10 years, good temperature characteristics, stable safety performance, etc., cost-effective, energy storage, electric vehicle solar street light Applications in such fields have been very extensive. The new lithium battery is small in size, light in weight, and optimized intelligent management system to monitor and protect the charge and discharge current and cell voltage of the lithium battery in real time. Green, no matter whether it is produced, used or scrapped, it does not contain any toxic and harmful heavy metal elements and substances such as lead, mercury and cadmium. Easy to install, no need to bury, effective anti-theft. The lithium batteries used by Anjie have obtained international and domestic mainstream certifications such as UL, CE, Tyre, and Golden Sun. The companies all have national industrial product production licenses, export product quality licenses, ISO9001:2008 quality management system certification, and ISO14001:2004 environment. Management system certification.
Solar panel: 100W solar panel adopts polycrystalline solar cell module of well-known domestic enterprises. The output voltage of the system is 17V, which can effectively provide stable power for the whole system. The selected cell efficiency is above 17.6%, and various electrical performance parameters and The mechanical load strength has reached the current national standards and is widely used in domestic lighting projects, with a service life of more than 20 years.
Light pole: height 6 meters, the material is made of high quality low carbon steel, the whole hot galvanized, the surface is sprayed.
The cable national standard is installed under the lithium battery solar panel, and each component is factory-equipped with an extension cable, and no additional cable is required.