Shark Street Light Series
●Product Features
A single high-power LED with independent intellectual property and multi-chip integrated packaging is used as a light source. Under light decay, the light color is pure and there is no ghost image;
Long service life, service life is more than 50,000 hours, according to the calculation of 12 hours per day, its service life is more than 10 years, and the maintenance cost is extremely low;
Start without delay, power can work normally, no need to wait, solve the long start process of traditional lamps, realize instant start and restart;
The luminaire can also be used for light control and time control. This kind of luminaire can combine with solar energy and wind and light to fully utilize the advantages of LED DC low voltage work and energy saving and environmental protection. LED light source and solar photovoltaic panel are combined to achieve the best cost performance and high reliability for customers. Sex
The luminaire can be equipped with PLC power carrier dimming control system and Zingbee wireless dimming control system to realize LED intelligent control and realize secondary energy saving, further reducing energy consumption waste.
● Applicable place
Urban roads, sidewalks, plazas, schools, parks, courtyards, residential areas, factory areas, and other places where outdoor road lighting is required.
●Technical Parameters
| | |
| --- | --- |
| Model | |
| Power | |
| Input voltage | AC(85V-265V)/DC(12V/24V) Frequency(50Hz-60Hz) |
| Power efficiency | |
| Light effect | |
| Lamp efficiency | |
| Power factor | |
| Color rendering index | |
| Color temperature | |
| Operating temperature | |
| Life/protection level | |
| Weight | |
| Product size | |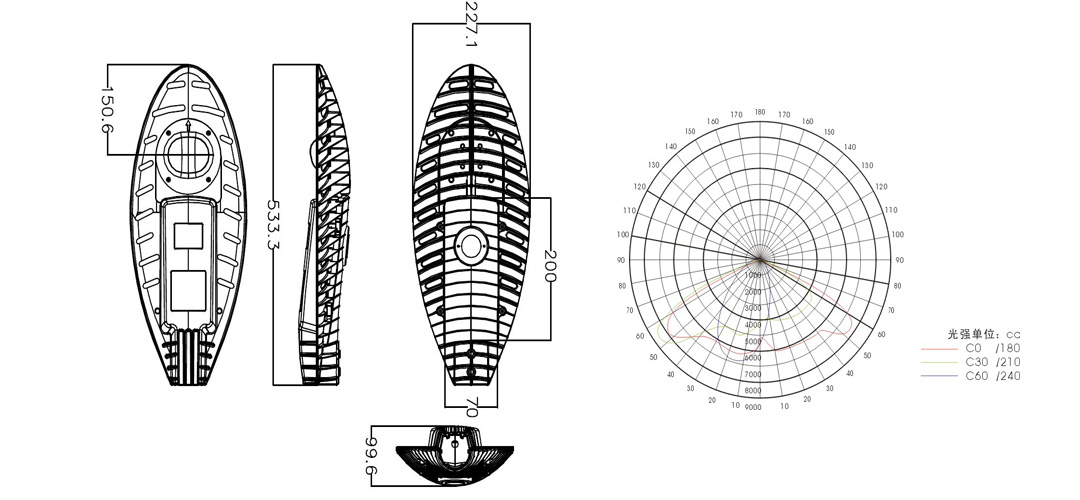 | | |
| --- | --- |
| Model | |
| Power | |
| Input voltage | AC(85V-265V)/DC(12V/24V) Frequency(50Hz-60Hz) |
| Power efficiency | |
| Light effect | |
| Lamp efficiency | |
| Power factor | |
| Color rendering index | |
| Color temperature | |
| Operating temperature | |
| Life/protection level | |
| Weight | |
| Product size | |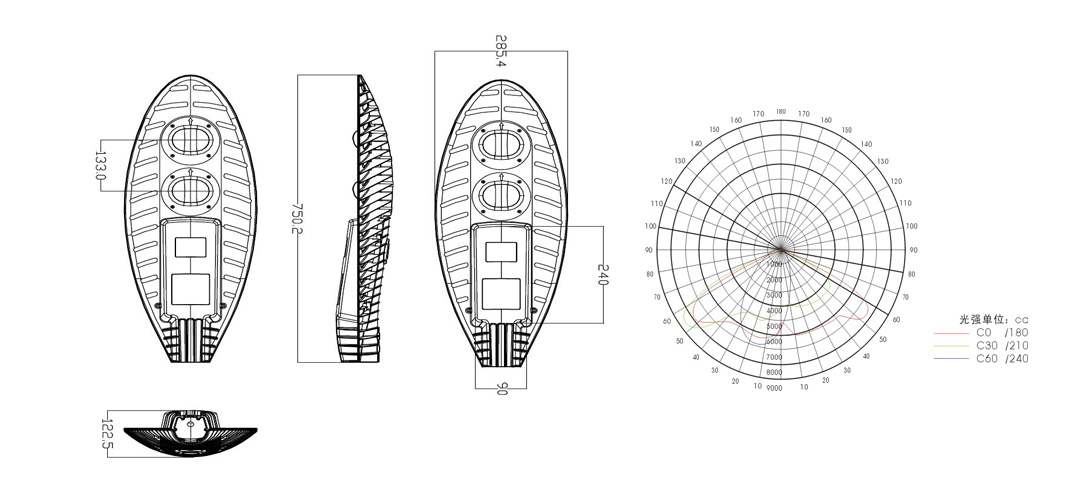 | | |
| --- | --- |
| Model | |
| Power | |
| Input voltage | AC(85V-265V)/DC(12V/24V) Frequency(50Hz-60Hz) |
| Power efficiency | |
| Light effect | |
| Lamp efficiency | |
| Power factor | |
| Color rendering index | |
| Color temperature | |
| Operating temperature | |
| Life/protection level | |
| Weight | |
| Product size | |